Marketing Specialist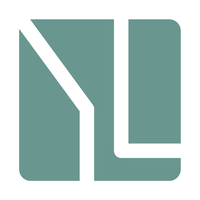 YL Ventures
Job Functions:
Marketing & Communications
Locations:
Tel Aviv-Yafo, Israel
About the job
YL Ventures, an Israeli-American venture capital firm investing in early-stage cybersecurity startups, is looking for a Marketing Specialist to join our Tel-Aviv office. This is a unique opportunity to immerse yourself in the fascinating world of cybersecurity startups and VCs and join one of the industry leaders in the field.
As a Marketing Specialist, you will be responsible for developing and executing our marketing strategy and cultivating our relationships within the Israeli and global cybersecurity ecosystems. Your mission will focus on advancing the firm's brand with event planning and operations, as well as through devising and carrying out digital marketing campaigns and activities. As a member of our all-star marketing team, you will also take part in supporting our portfolio companies' marketing efforts across their company-building and growth journeys.
Responsibilities:
Develop and implement marketing initiatives to raise brand awareness;
Develop event strategy according to target audience and business goals and plan and execute event operations locally and globally (including budget planning, service providers management, marketing materials and digital promotion);
Build and cultivate relationships and collaborate with external partners locally and globally;
Plan and execute digital marketing campaigns/activities, including social media and email marketing, and manage marketing automation tools (such as Hubspot);
Produce marketing materials such as videos, presentations and infographics;
Measure and analyze marketing performance metrics against goals;
Conduct research on marketing-related topics and trends, asses the findings and implement research insights in our overall strategy;
Support our portfolio companies' marketing activities.
Requirements:
3-4 years of experience in marketing roles within the startup/high-tech industry, including project management with internal and external stakeholders;
A tech-savvy, highly motivated, passionate and creative individual
Strong execution capabilities with the ability to work against tight deadlines, highly organized, proactive, hands-on and detail-oriented;
Exceptional communication and writing skills in English and Hebrew;
Demonstrable experience with marketing data analytics and tools (web analytics, marketing automation platforms, etc.).